No one likes to see termites, wasps, bedbugs, cockroaches and rodents making their way into home or business. Apart from being annoying, these pesky creatures can be detrimental to your building structure. Here at Pest Control Unit, we have been helping households and businesses across Toorak with all their pest problems. We use the latest technology and eco-friendly products to completely alleviate pest from your property.
Pest Inspection, Treatment & Control Toorak:
Obviously, pest infestation causes extensive damages to your property and lead to expensive repairs. At Pest and Flood Unit, we understand how important it is to act quickly and provide same day services. Our caring and courteous exterminators will visit your property to determine the type of pests and the extent of infestation. Based on the severity of the problem, we will execute fumigation or any other method that suits your situation. Our services are available for
Spiders control
Borers control
Fleas & Bedbugs control
Moths & Cockroaches treatment
Wasps & Bees control
Flood Restoration Toorak:
If your Toorak property is affected by flooding, you must act upon quickly to protect the existing structure and prevent further damages. Our flood restoration experts will remove excess water and clean your property using advanced dehumidifying equipment. We will also sanitise your property and restore the damages, giving your complete peace of mind.
Structural Drying Toorak:
Water damage restoration is not just about removing the water from the property. Rather, it involves structural drying which is aimed at removing moisture from the walls, pillars, ceiling, concrete and much more.
Carpet Cleaning Toorak: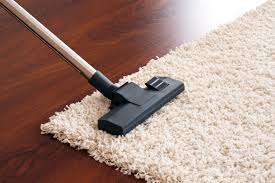 Having a clean carpet is extremely crucial for a healthy environment. Whether you need carpet cleaning following water damage or as a part of routine maintenance, we have you covered. Our experts get your carpets and upholsteries cleaned using carpet dry cleaning or carpet steam cleaning method as per your needs.
For a quick response during emergencies, you can call the experts of Pest and Flood Unit at 0430124748.