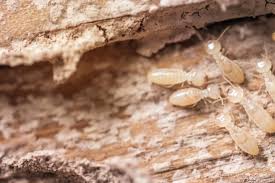 Bedbugs, termites, cockroaches, wasps and rodents are annoying pests, which cause diseases and destroy your property. At Pest Control Unit Camberwell, we've been helping businesses and homeowners across Camberwell with fast and effective pest control solutions. Our professional exterminators use the latest equipment and products to ensure your property is free of these pests. Read on to know why we're the best Pest Control Camberwell.
Pest Inspection, Treatment and Control Camberwell
One thing that causes extensive property damage is pest infestation. It means you need to act fast if you spot any of the above pests. At Pest and Flood Unit, we know how important it is to offer fast solutions for dealing with any pest infestation. Once we get your call, we'll send our professional and friendly exterminators to your property. It will enable them to determine the type of pests and their infestation levels. Depending on the problem, we'll use fumigation or other methods that will eradicate the problem.
Our services include:
Cockroaches and moths' treatment

Borers control

Ants and silverfish control

Mice and rat control

Bees and wasps' control

Bedbugs and fleas' control
Call Pest Control Unit today if you're looking for a service that responds fast during emergencies. As the  Pest Control Services Camberwell, we'll provide you with fast and effective solutions for pest, flooding and carpet cleaning needs. Our expert pest control unit will ensure your property is free of pests using the cutting-edge technology. A clean home can be welcoming. If you are in look out for effective, professional, trustworthy & affordable Pest Control in Camberwell then we are the last stop for your search. We are just a call away. Ring 0415 589 338 today and leave the rest to be handled by us.