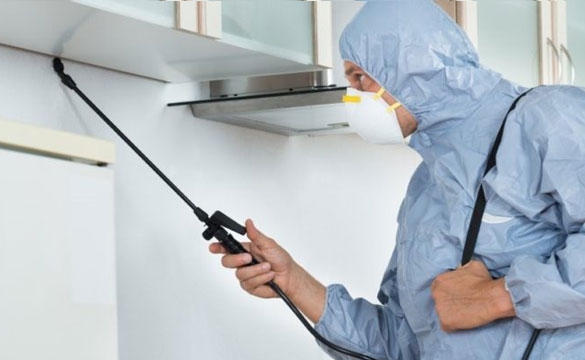 End of Lease Pest Control Melbourne
Looking for an end of lease pest control service? Pest Control Unit will come to you from just $99 and depending on size.
The Residential Tenancies Act states that the lessor shall ensure that the Rental Property at the commencement of the tenancy is clean and fit to live in. Unless otherwise stated in the Lease Agreement, as, a rule the LEASOR IS RESPONSIBLE for general Pest Control treatments like ants control, cockroaches control, fleas control, spiders control.
The TENANT IS RESPONSIBLE for having a pest treatment at the end of their lease where the tenants have allowed animals on the premises or have caused pest infestations such as bed bugs or rodents. Even if the animals have only been kept outside or have only been on the property for a short stay you are required to complete a Pest Control treatment.
Pest Control Unit offers end of lease pest control in Melbourne and End Of Lease Flea Fumigation tailored in accordance with your lease terms or a complete interior and exterior pest wipeout for the lessor.
We offer pest control services that are highly effective and affordable. Our team has extensive experience in performing complex pest control and management treatments using organic and environmentally friendly products.
We use a variety of Gels, Dusts, Baits, and Sprays depending on your individual needs to help eradicate and wipe out your requirements:
Cockroaches
Ants
Fleas
Silverfish
Spiders
Dust Mites
Rodents (mice and rats)
Pest Control Unit packages start from just $99. Call us today at 0415 589 338.
End Of Lease Flea Treatment in Melbourne
We treat every job equally. We provide end of lease flea treatment and Pest Control Spiders Melbourne depending on the size of your property. We carry out an initial property inspection and prepare a detailed report. Our experts then work on developing tailored treatments plans for both indoors and outdoors areas.
We ensure minimal downtime and deliver the highest quality services within the set timeline. We locate the source first and then we offer effective pest control solutions to target the pests and stop their spread right then and there. We have the access to the latest equipment and products that effectively remove all types of pests.
Benefit from our end of lease flea treatment in Melbourne.
Book an appointment and our experts will be at your doorstep on the same day.
End of Lease Pest Control Melbourne Suburbs
Sunshine
Box Hill
Docklands
Kew
Richmond
Southbank
South Melbourne
South Yarra
Toorak
Melbourne Eastern Suburbs