Pest Control Unit
End of Lease Pest Control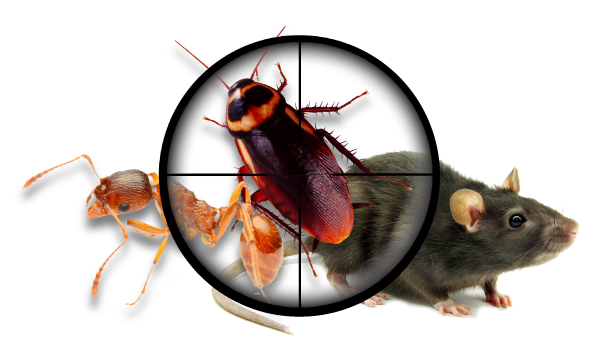 Pest Control Sunshine and Nearby Suburb
Having termites in Melbourne homes is quite common especially during the hot and humid weather. Termites can cause significant damage to your property. Are you experiencing a pest problem or looking for Pest control near you in Sunshine? Well, having professional pest treatment & control in Sunshine at your service can be a tremendous help. Pest Control Unit proudly serves the households and businesses of Melbourne by providing affordable, eco-friendly pest control services. We receive ongoing education to stay up-to-date with the latest technology and help our customers get rid of pest problems at ease. We offer pest inspection & pest treatment in Sunshine, Sunshine West, Toorak, Hawthorn, Burwood, Footscray, Richmond, Brighton, Boxhill, Camberwell, Kew and across all Melbourne suburbs.
At Pest Control Unit, we recognise how critical it is to keep your home or place of business pest-free. Our expert pest control services are created to match your needs, whether you are suffering with an infestation or want to avoid one. We are the prefered option for pest treatment in Melbourne thanks to our knowledge and dedication to client satisfaction.
Pest Inspection: Identifying the Problem
Our pest inspection service in Melbourne is the first step towards ensuring a pest-free environment. Our highly trained and experienced pest exterminators will conduct a thorough assessment of your property, identifying any existing pest issues and potential problem areas. By identifying the specific pests and understanding their behavior, we can tailor our treatment strategies to effectively eliminate them from your premises.
Pest Treatment: Customized Solutions
Once the pest inspection is complete, our team will develop a customized treatment plan based on your specific requirements. We take into account the type of pests, the severity of the infestation, and any unique considerations related to your property. Our pest control methods are safe, environmentally friendly, and in compliance with industry standards.
Our professionals use the most up-to-date equipment and methods to provide efficient pest control solutions. We have the knowledge to deal with any pest problem, including ants, cockroaches, termites, rats, spiders, and more. In order to get rid of pests permanently, we combine chemical and non-chemical treatments.
Residential and Commercial Pest Control
Pest Control Unit offers services for both residential and commercial properties. We understand that pests can cause significant damage to your property, disrupt your daily life, and even pose health risks. Our team is experienced in dealing with pest control for homes, apartments, offices, restaurants, warehouses, and other commercial establishments. No matter the size or complexity of the infestation, we have the resources and knowledge to tackle it effectively.
Why Choose Pest Control Unit?
Professional Expertise: Our team of trained technicians has extensive knowledge of pest behavior and the most effective control methods.
Personalized Approach: We understand that each pest problem is unique, and we tailor our solutions to address your specific needs.
Safe and Environmentally Friendly: Our treatments prioritize the safety of your family, pets, and the environment.
Timely Service: We value your time and strive to provide prompt and efficient pest control services.
Customer Satisfaction: We are committed to delivering high-quality services and ensuring your complete satisfaction.
Common Pests Covered Under Our Program
What Do We Do?
We utilise proactive and cutting-edge methods to permanently eliminate pests from your premises. One of our friendly exterminators will inspect the inside and outside of your home to spot the warning signs of pest activity. Based on our findings, we develop a personalised plan that can eradicate the pest problem completely and efficiently.
Expert Pest Exterminator in Melbourne
Do you want a 100% pest-free property? Dealing with pests and termites can be hard especially when you don't have the right cleaning tools and equipment. At Pest Control Unit, we offer same day services to our customers in Melbourne. Whether you need our trained exterminators in Melbourne and End Of Lease Pest Control for your residential or commercial property, we have got the right service plans for you.
Preventive Maintenance
Pests are active all year long, so you need protection throughout the year. Regular inspection will allow early detection of pests and potential problems in and around your property. We will keep you informed of any favourite conditions for pest infestation and also provide maintenance tips to help reduce the risk of future pest problems.
What Makes Us Apart?
Backed with many years of experience, our pest exterminators are well-versed with the latest techniques to ensure the safety of your property. We employ some of the safest and most effective pest control methods to achieve the desired results.
All our services are rendered in accordance with the industry standard by trained professionals, ensuring complete peace of mind to our customers.
The pest exterminator in Melbourne and End Of Lease Pest Fumigation  uses toxic-free, odourless, organic products that are safe for your family, pets, and eco-system.
Our prompt service, distinctive approach and detailed attention can give your home complete protection all year round. As Melbourne's leading pest control companies, our experts utilise their knowledge and skills to develop tailored pest control services. Our exterminators can provide you with highly effective pest solutions for termites, spiders, rodents, birds and bees.
When you need help with pest control in Melbourne no matter how small or large, you can head to Pest Control Unit or call 0415 589 338. Our exterminators in Melbourne and Spider Control Services will deliver you quality services while ensuring that your home is safe, comfortable and healthy.
We Serve 24 X 7 in all areas of Melbourne & Sydney