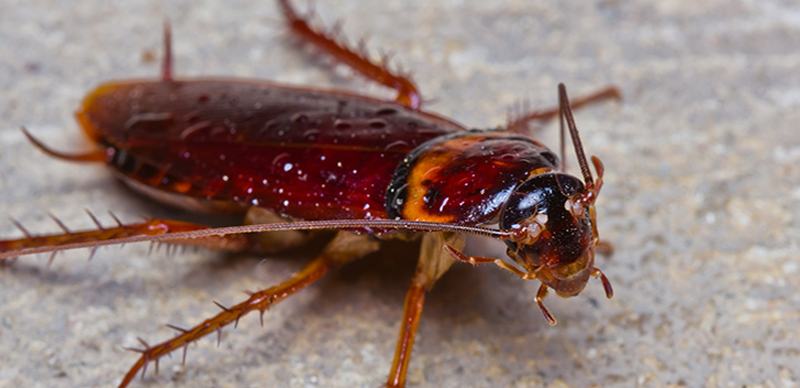 Cockroaches can contaminate food products and they also carry germs and viruses. The harmful microbes are enough to put your family's health at risk. If you are beginning to notice cockroaches in your kitchen or bathroom, you should consider hiring a cockroach exterminator and Pest Control Melbourne. A professional will have the access to accurate methods of examining the infestation and eliminating the pests from your property.
We at Pest Control Unit specialise in offering effective cockroach pest control in Melbourne. Our service plans include everything right from pest identification to implementing various treatment plans to eradicate them. Our team specialises in carrying out thorough termite inspections and providing cockroach control and extermination services to our clients in Melbourne. Being one of the leading service providers, we always strive to deliver highly integrated pest control solutions to our clients.
Get rid of unwanted pests today. Give us a call on 0415 589 338 and get a FREE quote from us.

German Cockroach
Blatella Germanica

American Cockroach
Periplaneta americana

Oriental Cockroach
Blatta orientalis

Australian Cockroach
Periplaneta australasiae
We use modern pest elimination techniques that offer quick and effective results. Our experts have developed tailored and safe treatments while keeping in mind Melbourne's weather conditions. When you hire our cockroach pest control in Melbourne and Wasp Control Melbourne, you will get a range of benefits including:
Accurate and transparent price quotes
Response within 24 hours of request
Use of safe and chemical-free products
Service quality guarantee
Team of fully equipped professionals
Quick and long-lasting results
Say goodbye to pest infestation in your home! Whatever pest infestation problem you have got, we are sure we can assist you in the best possible way.
Our team is here to serve you no matter the extent of pest infestation. To ensure a smooth and seamless experience for our clients, we offer unmatched services and the latest cockroach pest control solutions in Melbourne.
Looking for Cockroach Treatment?
If you are searching for cockroach pest control services that offer value for money, Pest Control Unit can help. We will help you get rid of diseases carrying pests and create a safe and healthy environment.
Cockroaches tend to contaminate food items and surfaces. They can also cause allergies and skin diseases. It is essential that you take the right elimination measures on time. Uncleaned areas, water and food particles can lead to cockroach infestation. Keeping your place neat and tidy doesn't guarantee that your space won't be infested by cockroaches but our cockroach treatment and Bed Bug Treatment Melbourne can give you that assurance.
Our strategic approach allows our professionals to carefully examine the situation. We start with an inspection in order to come with an effective treatment plan.
If you want to know more about our treatment plans or services, connect with us today.
Once you book our services, our specialists will visit your location and provide you with same-day cockroach pest control services in Melbourne.