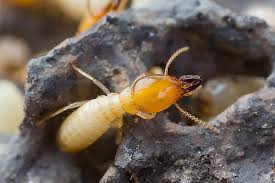 Are you searching for the best Pest Control Chadstone service? In the unfortunate event that your Chadstone property is experiencing pest infestation, you should call Pest Control Unit to get expert services.
Our services will ensure that all pests are eliminated from your property, reducing the risk of diseases. Our company serves both the local community and surrounding suburbs and businesses. Read on to know the pest control services that we offer home and business owners.
Pest Inspection, Treatment and Control Chadstone
It's important to get rid of pests from your home or property for several reasons. For instance, you will reduce the risks of getting serious diseases, damage to your property, and the general nuisance they bring.
At Pest Control Unit, we make sure your home is safer by providing you with effective pest control solutions. Our service uses products that comply with health and safety regulations. By choosing us as your Pest Control Chadstone service, you'll ensure that all pests are eliminated, and future breakouts prevented.
Our services include:
• Fleas and Bedbugs control
• Borers control
• Silverfish and Ants control
• Wasps and Bees control
• Spiders control
• Moths and Cockroaches treatment
Benefits of Hiring a Professional Pest Control Service
When dealing with pest infestation, you should realize that any delay in dealing with these annoying pests can lead to further property damage and spread of diseases.
Hiring a knowledgeable and experienced pest control service enables you to deal with this situation fast and eliminate the pests. Our expertise and experience enable us to keep your family and home healthier by effectively eliminating pests. If you're looking for the best Pest Control Chadstone service, Pest Control Unit is here for you. We offer you several pest control services and respond fast to emergencies. Contact us today to enable us to solve any of the above pest infestation problems.