Pests are a huge problem for households and commercial businesses. No matter how clean you keep the surroundings, pests will find a way to enter. Pest infestations will not be controlled with just home treatments alone; it requires a professional pest control service to eradicate them from your property. When it comes to pest control methods, fumigation is considered as one of the successful methods to eliminate cockroaches, bed bugs, flies, and other hard-to-remove pests from the property. As fumigation involves sealing and tenting your home, you need to stay away from your property until the process is done. If you want to get rid of pests through fumigation, here's what you should know.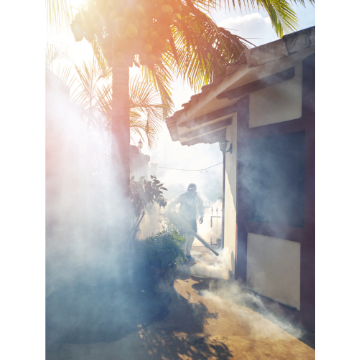 Fumigation Process
The fumigation process involves a type of chemical that kills harmful pests that damages your home. The fumigant is to the entire area of your home where the annoying critters lurk. Once it gets settled, the fumes will spread all over and irritate the pests to leave.
Clean Your Home
Though fumigation seems like a time-consuming process, the results are noteworthy. They will help get rid of all the pest infestations you have in your space, and there would be no sign of pests after the process. Before you call the pest control professionals, make sure to clean and empty your home, keep the furniture aside and ensure you make it easy for the pest controllers to fumigate your space.
Once the fumigation is over, you don't have to hurry or return to your home, have your house thoroughly ventilated and cleaned before you enter.
If you have been struggling with a pest infestation in your home or your business place, have the experts from Pest Control Unit fumigate your space. For appointments, call 0415 589 338 today.